About the Webinar
and
Presenters


Professor P van der Bijl (Snr)


Dr P van der Bijl (Jnr)
brought to you by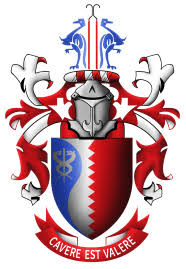 Pain, Codeine and Oral Healthcare - Prof Pieter van der Bijl, Snr

Current aspects of pain that will be addressed include the following:

• Overview of the nature of pain.
• Management of pain in orofacial health practice.
• Analgesics, their mechanisms of action, and adverse effects.
• The role of codeine as an analgesic, its addictive properties, and abuse.


Infective Endocarditis and Oral Healthcare - Dr Pieter van der Bijl, Jnr
This topic covers the principles of antibiotic prescribing in orofacial health practice, in light of the current evidence, in patients requiring infective endocarditis prophylaxis. An overview of the condition is given and guidance based on the available guidance will be presented under the following headings:
• Definition
• Causes
• Possible sequelae
• Prevention
• Guidelines by the AHA, BSAC, ESC, and SA Heart for preventing infective endocarditis will be discussed
• NICE guidelines.
• What should oral healthcare practitioners in South Africa do?

Prof Pieter van der Bijl (Senior) graduated from the University of Cape Town with a BSc (Hons) in 1969 and continued his studies receiving a PhD Chemistry from the same university in 1971. In 1981 Prof van der Bijl graduated with a BChD from the University of Stellenbosch followed by Hons BSc Medical Sciences (Pharmacology) (Cum laude) in 1985 and DSc Odontology in 1998.

Prof van der Bijl has studied and traveled extensively internationally and has since 2010 held the position of Invited Foreign Professor at Pirigov's Russian National Research Medical University(Moscow).

Prof Pieter van der Bijl holds a patent for the development of a synthetic pulmonary surfactant Synsurf® which has been patented in South Africa with patents in other countries pending. Synsurf® has been selected by ISIS (Innovation office: University of Oxford) for their website (Project No. 7400) (http://www.isis-innovation.com/licensing/74001.html) as a promising product.

Prof is both an internal and external examiner for under- as well as postgraduate students, He has authored and co-authored 168 articles that have been published in or accepted by peer-reviewed journals, as has 82 published abstracts and presented 70 scientific papers at national and international congresses. Having supervised, lead research, and advised for more than 40 under- and postgraduate student projects Prof van der Bijl has a wealth of knowledge to share. He has been a guest speaker at more than 140 different national and international academic forums with more than 40 research visits to various universities and institutions.
Dr Pieter van der Bijl (Junior) earned his medical degree cum laude in 2005 from Stellenbosch University, and in 2007 obtained his Diploma in Anaesthetics. He was admitted to the College of Physicians of South Africa in 2011 as a Fellow/Specialist Physician. In 2014 qualified with the Certificate in Cardiology from the College of Physicians of South Africa 2014. In 2015, he received the Boston Scientific RC Fraser International Fellowship in Cardiovascular Intervention, enabling him to spend time in the Department of Cardiology and Cardiac Surgery at the highly regarded interventional unit of the St. Thomas' Hospital in London. After working for a year as a cardiologist in private practice, he embarked on a Fellowship in Cardiac Imaging at Leiden University Medical Centre in the Netherlands, under the supervision of the renowned Prof. Jeroen J. Bax (director of Non-invasive Cardiac Imaging at Leiden University Medical Centre and past president of the European Society of Cardiology [2017-2018]). The focus of Pieter's research was the role of Cardiac Imaging in device therapy for heart failure and sudden cardiac death. He was awarded a publication-based PhD by Leiden University on the aforementioned topic in 2020. Pieter has a dedicated interest in research and has authored/co-authored more than 80 published/accepted/submitted scientific articles (including high-impact journals as well as more than 60 published/accepted abstracts and 5 book chapters He is currently the only participant from outside the United States of America in the Circulation Cardiovascular Imaging peer-review mentored professional development training programme Inaugural Class of 2020-2022. Following comprehensive clinical training, he received certification for Cardiac Magnetic Resonance Imaging from the European Association of Cardiovascular Imaging in 2018. Additionally, he was trained in advanced aspects of echocardiography at Leiden University Medical Centre and was elected Fellow of the European Association of Cardiovascular Imaging in 2021 (a select membership comprising fewer than 150 individuals globally).

Currently practicing as a cardiologist in Netcare Kuils River, Cape Town, focussing on clinical cardiac imaging, his further career goals include establishing himself as a leader in cardiovascular multimodality imaging and clinically oriented cardiac imaging research. Since returning to Cape Town, he has regularly taught at the Groote Schuur Hospital Hands-on Peri-Operative Echocardiography Course and has established a stress echocardiography service, three-dimensional echocardiography, deformation imaging, regular cardiac magnetic resonance imaging, and stress perfusion cardiac magnetic resonance imaging services at Kuils River Netcare hospital.